The Most Influential Women in Gamification
Listing the top five women in gamification is no easy task. As the industry has grown, many women have played influential roles, and many more are currently helping to expand the field. The logic behind these choices is not based on the same social rankings used for Leaderboarded's Top 40 Gamification Gurus, although their list is a good place to start.
These women are gamification thought leaders, accomplished authors, executives, entrepreneurs, and academics. Some of them are helping to develop the next generation of gamification platforms, while others continue to influence the field through their insights into business, consumers, and game design. In no particular order, we present the five most influential women in gamification.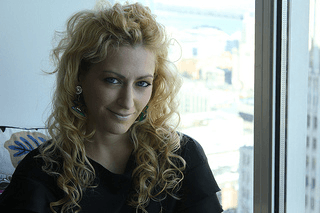 Jane McGonigal
Ask anyone about the first time they heard of the concept of gamification. Odds are, it was during Jane McGonigal's 2010 TED talk titled: "Gaming can make a better world". McGonigal's TED talk marked one of gamification's first introductions to mainstream culture. However, it is far from her only accomplishment.
She has a B.A. in English from Fordham University, and a Ph.D in performance studies from the University of California- Berkeley. She serves on the board of directors for Games For Change, a non-profit that facilitates the creation and distribution of social impact games in order to leverage entertainment for social good.
She has received numerous awards and accolades including a spot in O Magazine's top 20 most inspiring women in the world, Harvard Business Review's Top 20 Breakthrough Ideas, and Gamasutra's Top 20 Women in Videogames. In 2011, she wrote the New York Times bestselling book: Reality is Broken: Why Games Make Us Better and How They Can Change the World.
Addtionally, she is an accomplished game designer who has had a part in the creation of at least 14 games. Her latest is SuperBetter, a game designed to help sufferers of depression, anxiety, chronic pain, traumatic brain injuries, or just those who want to feel better. It is a perfect example of McGonigal's belief that games are not just entertainment. She believes a game with a large enough audience can reinvent the world and improve the lives of millions. It is that belief that drives McGonigal. One day, she hopes a game developer will be nominated for the Nobel Peace Prize.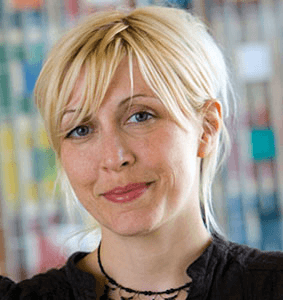 Mary Flanagan
Mary Flanagan might not appear on Leaderboarded's social list of gamification gurus, but do not let that fool you. What she may lack in social media self-promotion, she more than makes up for in concrete accomplishments.
She received her B.A. in film from the University of Wisconsin- Milwaukee before attending the University of Iowa for both an M.A. and M.F.A. Then she capped her student career off with a Ph.D. in computational media and game design from the Saint Martins College of Art and Design in London. She currently works as a professor at Dartmouth College, where she holds an endowed chair in digital humanities, and teaches courses in film and media studies.
In addition to teaching students at Dartmouth, she's also found the time to write four books: the soon-to-be released Values at Play in Digital Games (MIT Press, 2014), Critical Play, re:skin, and Reload: Rethinking Women + Cyberculture. Not satisfied with just academic and editorial endeavors, Flanagan is the founder of Tiltfactor, a game research laboratory focused on social, urban, and theory software, mostly in the form of "serious games." While "serious games" are not gamification in the strictest sense of the word, the insights gained from Flanagan's research into play have influenced both game and gamification designers worldwide.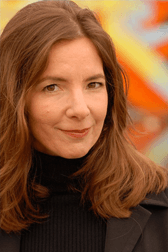 Nicole Lazzaro
Nicole Lazzaro is the founder and president of XEODesign, a game-inspired design and research firm. Even though she's been recognized as one of Gamasutra's top 20 women in videogames, and Fast Company's 100 most influential women in technology, she seems less concerned with social ranking and more concerned with using her Stanford psychology degree for research and development.
The importance of Lazzaro's research was noted by Chris Bateman, the author of 21st Century Game Design, who said in a testimonial: "It would be impossible to overestimate the extent to which Nicole Lazzaro's research has contributed to a better understanding of play in the context of videogames." Bateman was likely referring to Lazzaro's research on the Four Keys to Fun, a series of videos, graphics, white papers, and presentations on how to increase engagement with play. Her groundbreaking research linked players' facial expressions with their game experience, giving invaluable insight into emotions. The work has influenced both game designers and gamification platforms.
Lazzaro's numerous contributions to the field extend to academia as well, with chapters in the following textbooks: Beyond Game Design: 9 Steps Toward Creating Better Videogames, Game Usability: Advancing the Player Experience, Beyond Barbie and Mortal Kombat: New Perspectives on Gender and Gaming, and The Human-Computer Interaction Handbook.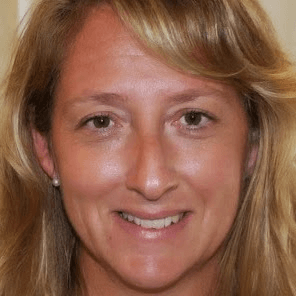 Wanda Meloni
Wanda Meloni's work in consulting and analysis landed her on our list. She is the founder and senior analyst at M2 Research, a company that specializes in research, forecasting, and market analysis for the games industry.
Much of the innovation in gamification today is a result of the statistical research produced by groups such as M2 Research. Without relevant data on gaming and gamers, gamification would be nothing but guesswork. Meloni's credentials include an M.B.A. from the Monterey Institute of International Studies, over 20 years experience as a consultant/analyst, and four years as editor-in-chief of Gaming Business Review.
She has also written for, or been quoted in, publications such as the Wall Street Journal, Forbes, the New York Times, Fortune, and others. Before founding M2 Research, Meloni was the president of DFC Intelligence, a strategic market research and consulting firm for the gaming industry. She began her career as an analyst for John Peddie Research, a tech-oriented consulting, marketing, and research firm.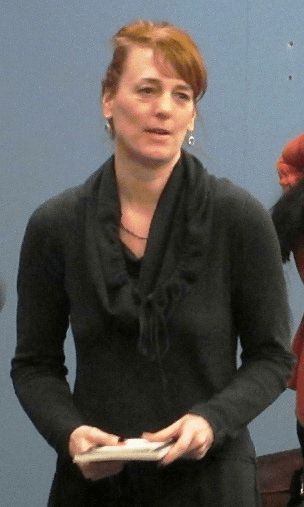 Katie Salen
Rounding out our list of influential women is Katie Salen. Salen began her career focused on the visual aspects of game design, and earned her B.A. in fine arts from the University of Texas. She went on to get an M.F.A. in graphic design from the Rhode Island School of Design.
She spent over 10 years designing games, during which time she worked for numerous companies, including Gamelab. Gamelab's mission, to invent new ways to play, had obvious influence on many former employees who began careers in gamification, including Salen. In 2007, Salen and several other former Gamelab employees founded the Institute of Play as a non-profit design studio. In 2008, the Institute opened what would become one of their most successful programs – Quest to Learn. It was a new type of public school with a curriculum that used game elements to create highly-engaging learning experiences for students. The model has proven so successful that its second iteration, CICS ChicagoQuest, opened in 2011.
In addition to her groundbreaking work in education design, Salen is a professor at DePaul University, where she teaches courses in computing and digital media. She's also found time to co-author or edit two books: Rules of Play, and The Game Design Reader. In 2010, she received an honorary doctorate in Humane Letters from Bank Street College, NYC.
Honorable mentions to this list include: Monica Cornetti, An Coppens, Amy Jo Kim, Margaret Wallace, and Marigo Raftopoulos.
Agree with our selections? Want to suggest some other names? Let us know in the comments!
Top Gamification Software Recommendations