This post has been updated for 2021.
A talented and skilled workforce is the lifeblood of every organization. As the war for talent escalates, companies are quickly learning the importance of having the right people:
"Talent is one of the last frontiers for differentiation. Any company can have a patent or produce a product. The difference is the quality of that product comes with the value of the talent you have." – Elaine Orler, President and Founder of the Talent Function Group
Orler is on to something: the talent management market is red hot and getting hotter. According to MarketWatch, the talent management software market will be worth $16 billion by 2023. And while companies purchase new talent management software, many will also invest in performance management software, as evidenced by the market's healthy CAGR.
Many organizations struggle with recruitment and engagement, devising innovative business models, and building a global leadership pipeline. Do you know what these issues are intrinsically linked to?
If you guessed performance management, then you are correct.
Top HR software for performance management
Performance management isn't easy, but the right HR software can help. Here's a short list of the top HR software for performance management.
The problem with performance appraisals
Many companies are guilty of treating performance management as a yearly event. However, a Betterworks survey shows organizations that focus on continuous performance management performed 24 percent better on average than their competitors. They were also 39 percent better at attracting the best candidates and 44 percent better at retaining them. Companies where employees revise or review their goals quarterly or more frequently have:
Better data quality
Higher employee engagement
More efficient review processes
More input from employees
But are these results really that shocking?
Would Tiger Woods be one of the most successful golfers of all time if he was only given direction, feedback, and development once per year?
It's time to stop equating performance management with a dreaded annual appraisal. In reality, it's much more.
The benefits of ongoing performance management
Performance appraisals and assessments are just one piece of the talent management puzzle. In order to build an empowered and skilled workforce, companies need to do more than audit employee achievements. Organizations should work towards a management cycle where judgment isn't the sole focus — ongoing support and improvement should be just as important, if not more.
So what exactly does "continuous performance management" look like?
It's a series of ongoing events that include the following processes and benefits:
Goal setting and revising
Every employee needs a clear understanding of expectations for their work. They also need context, which includes an understanding of where they fit into the company and how they contribute to the overall success of the organization. This starts with company and executive goal setting, which cascades into manager, team, and individual goal setting.
Aligning your entire workforce with higher arching business goals sets clear priorities and direction, which ensures each employee can feel ownership in the business through individual objectives.
Management and coaching
You may need to adjust goals that are completely out of reach, but other times, employees just may not have the skills to achieve them — yet. Performance appraisals were intended to identify gaps in employee skill sets. But it's self-defeating to identify the gaps without offering any type of solution. Improved employee performance and engagement are results of consistent feedback and coaching.
It's common to hire for potential and not experience, so organizations need to provide the proper training and development programs that address performance and skill gaps. Plus, many companies like to promote from within rather than make outside hires, so they need to train candidates that show the most potential for leadership roles.
Also read: Building a Strong Executive Team: Succession Planning & Tackling the Bus Problem
Development planning
Employees need regular, quality feedback on their performance and specific details on how they can improve. Once the employees have identified their skill gaps, they have clear insight into the skills they need to develop if they wish to progress in their careers.
Be sure that your workforce knows the purpose of performance management is to aid in their development and give them control over their career progression. According to The Institute for Employment Studies, employees that receive opportunities for learning and development are more engaged at work, which is better for your bottom line.
Rewards and recognition
Recognition helps employees receive a balance of positive to negative feedback. A little unexpected appreciation can go a long way. It satisfies our fundamental need for praise, reinforces the right behaviors and culture, and leverages social engagement. Rewards and recognition can improve employee retention and engagement, which creates ambassadors of your organization and its culture.
Also read: 5 Inspired Digital Rewards & Recognitions for Remote Workers
What performance management should include
Performance management doesn't end once a performance appraisal is delivered. Managers should take an integrated approach to employee learning. This means creating development plans that support an employee's goals, career interests, and potential, as well as the organization's business and talent needs. Evaluation is only effective when used as a tool for growth and success.
Increased focus on driving business results
Since all goals are aligned, an employee's day-to-day work supports the company's mission. This promotes year-round focus on key business results and driving profitability. Additionally, employees are more likely to provide better results because they see the impact their work has on the organization as a whole.
An empowered and engaged workforce
Companies can deepen employee engagement by creating a culture of shared accountability for career growth and development. When employees have some measure of control over their career path, they're more likely to take the necessary steps to advance their careers.
Also read: 6 Ways to Reduce Employee Attrition That Have Nothing to Do with Beer
Foundational knowledge of talent
With insight into your workforce's skills and abilities, you can ensure all employees are getting the direction, feedback, and development they need to succeed. You can identify high and low performers and track and evaluate the effectiveness of employee development activities.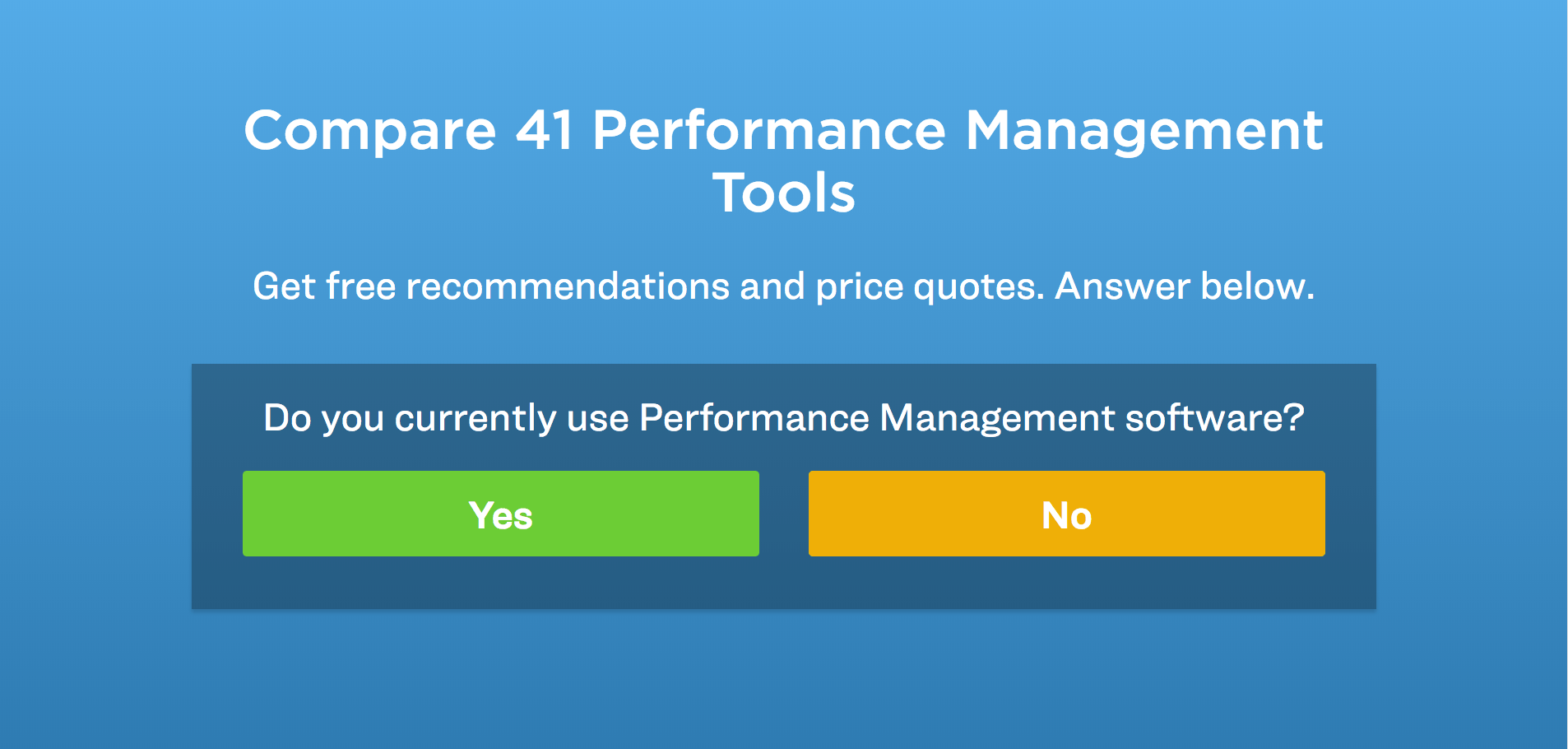 Performance management infrastructure
The importance of performance management to measure and improve employee capabilities cannot be understated. Technology that supports modern performance management not only facilitates a transparent process but provides valuable data you need to measure your success. This data gives HR insight into where deficiencies exist and how that affects other processes, like recruiting and training.
A performance management system should integrate with existing human resources software, like recruiting tools and learning management suites. Integration is key to facilitating knowledge sharing and collaboration, as well as providing metrics and analytics.
Investing in modern performance management processes and technology that supports it can be the competitive edge your company needs. As businesses tackle the intersection of retention, engagement, culture, and learning, modern performance management will just become good management.
To find the best performance management software for your business, check out our Product Selection Tool. After filling out the short survey, you'll get a customized list of software recommendations.
Read next: Building a Strong Executive Team: Creating Consistent Talent Management Standards