The logic behind the sales contest is long overdue for an overhaul. The same could be said of the stereotype of the sales professional.
Contests have long been a go-to tactic for sales managers because when these games work, they work well. Given that simply framing an activity as a game may have a positive effect on motivation and engagement, this logic is sound, if somewhat broad.
However, what has not stood the test of time is the structure of these contests, or the idea that pitting sales reps against one another is the ultimate method for driving results.
Employee engagement is one of the best ways you can get your sales team on board and motivate them to meet their goals. When they're engaged with the company, they take a more active interest in its success. Here are a few great employee engagement platforms that can help you encourage your sales team.
The traditional logic is to harness sales people's "natural" competitive drive by using individual rankings to spur the entire team. In reality, only 25 percent of sales people want to work in a very competitive environment, and a culture of cutthroat competition may actually be pushing the next generation toward different professions.
Case in point: Hiring candidates into technical sales and sales-management positions remains a mission-critical undertaking for many U.S. businesses, especially for software companies that need to navigate complex business-to-business sales cycles.
ALSO READ: 7 Sales Analytics Tools for Driving Revenue Growth
But young people are choosing other fields, citing too much risk and too much competition as deterrents to a sales job. A 2014 Harvard Business School report showed employers spent an average of 41 days trying to fill technical sales jobs, in contrast to the 33 day average for all jobs.
The sales contest has its place as a motivational tool, whether for driving revenue, encouraging a change in process, or engendering software adoption, as does competition in the workplace. But managers need to look beyond the Glenngary Glen Ross paradigm, and run contests that encourage collaboration and problem solving. These characteristics better define the attitude of the modern sales representative as well as the way modern sales teams are structured.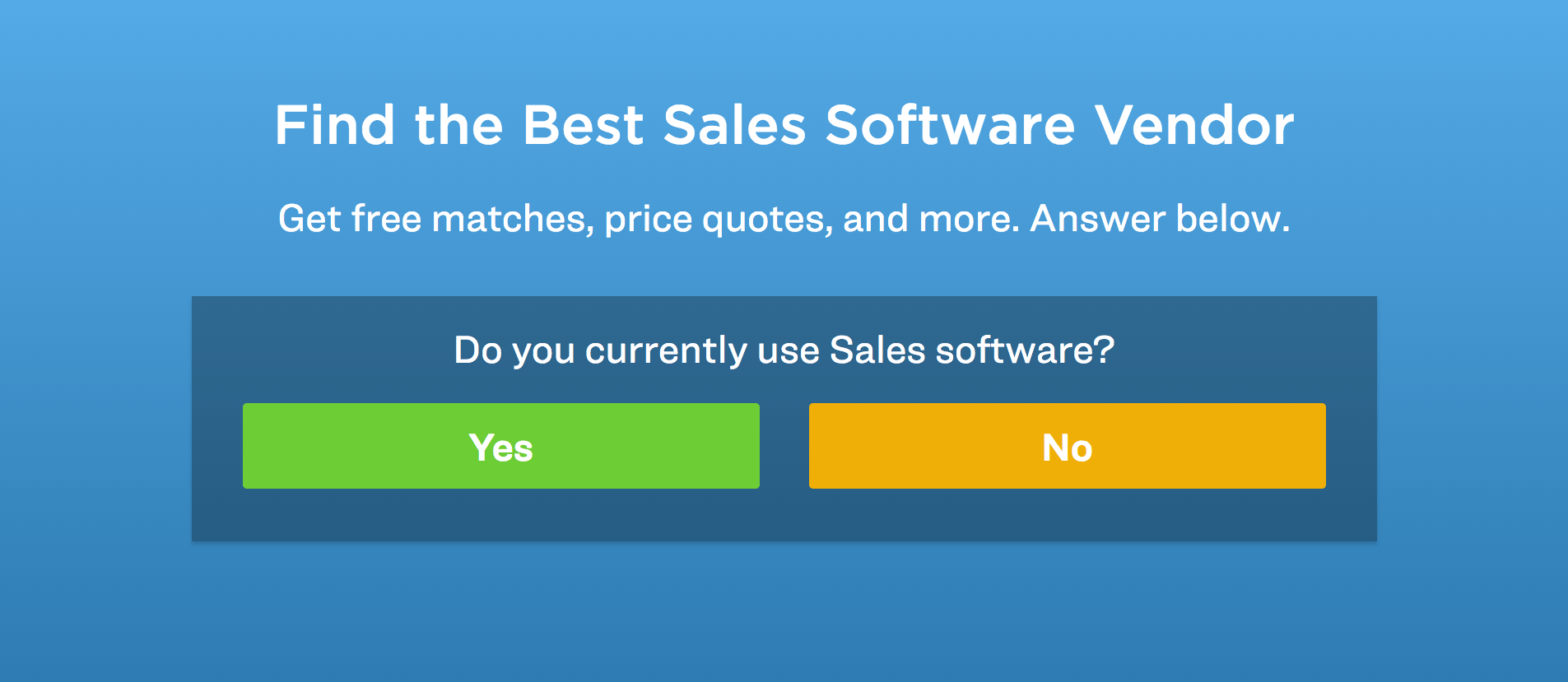 Sales Contest Ideas That Work
To be clear, competition isn't all bad; it just needs to be structured in a way that encourages team-building and collaboration. The goal should be to engage your entire team, not just the ones who always meet their numbers.
For example, home builder Clayton Homes experienced dramatic performance improvements using the Ambition software platform to create team-based contests styled after fantasy sports competitions.
Additional elements such as autonomy, surprise, and urgency can make your contest more successful by harnessing other motivational sources than competition.
The following examples were provided by Ben Jackson, VP of sales at Voices.com, and each of his competitions features a mixture of game mechanics other than just competition. Let's examine how he structured contests for Voices.com and why these sales contest ideas were successful.
If you're more of a visual learner, check out this video:

1. The Yankee Gift Swap
Perhaps best represented in popular culture by The Office, this type of contest is also typically referred to as "Dirty Santa." Jackson wanted to rule a contest during the holiday season to counteract the festive season slowdown that had become something of an unwelcome tradition.
The rules were simple: every time someone made a sale over a certain dollar amount, she could open a gift (no shaking allowed of course). Once the first gift was opened, anyone else who had made a sale over the predetermined amount could either open another package or steal one that had already been unwrapped.
"When designing the contest, we based the dollar amount on historical data and determined that we typically sell 30 deals a month over this determined price point," explains Jackson.
The contest was so successful that the sales team had opened all 30 of the gifts in the first week, forcing the management team to restock with another 15. The end result was a 50 percent increase in larger than average deals.
Why This Contest Worked
This contest didn't hold any particular team-based aspect, but it did allow salespeople a sense of autonomy in choosing which gift to open and whether or not to take someone else's prize. This freedom of choice is motivating because humans want to control as much of their environment as possible. Not knowing what's inside the presents is also a strong motivator because it creates a variable rewards scenario. The unpredictability of opening the present is thrilling.
---
 2. Visualizing Progress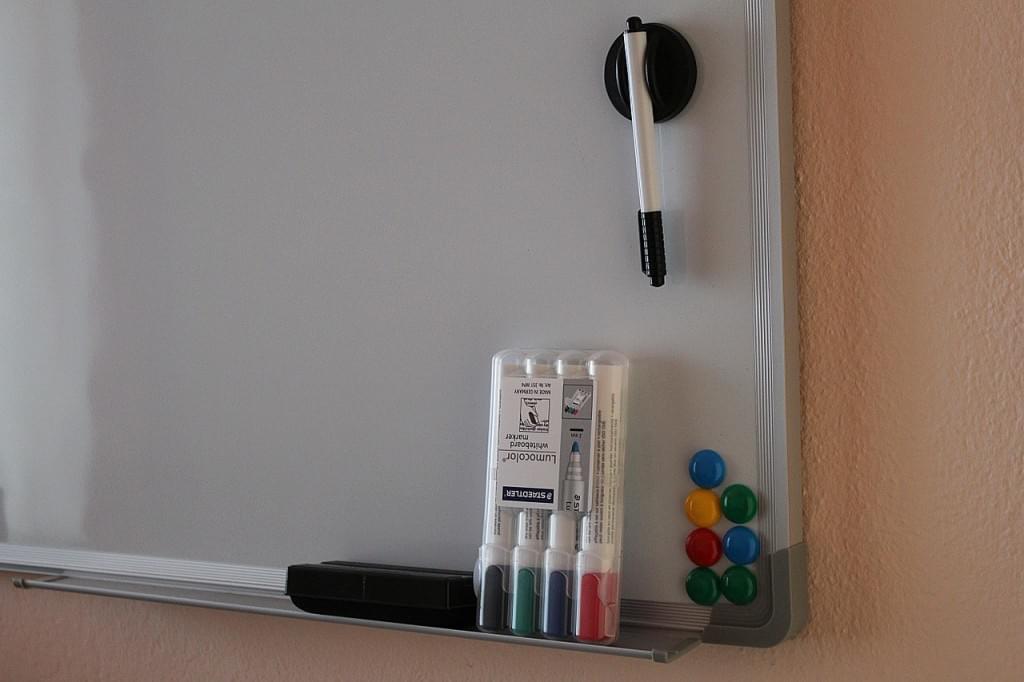 Although large deals can be advantageous, they aren't always the most profitable in the end. Jackson wanted to change his team's focus from the pure revenue numbers of each deal to the gross profit they brought in over an extended period.
To help the salespeople visualize this change in strategy, the management team bought a whiteboard, drew a grid on it, and invited each rep to record their sales. "On the board was the rep's name, company, company or client name, revenue, and gross profit. We set monthly targets and totaled the gross profit column as we went along," said Jackson.
This helped every rep visualize his gross profit in relation to revenue, creating a culture of accountability. At the end of the contest, the sales team commemorated the event with a photo and everyone celebrated with an off-site activity.
Why This Contest Worked
While this may initially seem strikingly like a leaderboard-style contest, the gross profit whiteboard actually functions as a medium for visualizing progress, rather than ranking participants by their individual achievements. 
It may seem simple, visualizing and emphasizing progress toward meaningful goals is one of the most powerful motivators at your disposal. Because it's difficult to delineate progress without some type of visual element, charts and graphs that map headway made by salespeople have become common features in sales software.
This contest also reinforced the team aspect of the competition by taking everyone out for an off-site event once the program finished.
---
3. The Flash Contest
It's undeniable: Everyone loves to leave early on Fridays. Because this reward is so powerful, Jackson uses it as incentive to intermittently boost his team's numbers at the end of the month.
The timing of this contest is strategically important as well as motivating. Jackson noticed that inside sales reps had a bad habit of rationing deals in the later stretches of the month to steal a march on their quotas for the next cycle. By spontaneously announcing that meeting a certain quota in the last few days would mean every leaves early on Friday, Jackson was able to significantly increase the team's output.
Jackson elaborates: "Every time we've done this, we've seen deals appear out of nowhere, and the entire team come together to get each other to the goal. We have seen reps help each other work through deals and give advice on the best way to create urgency and close deals."
Why This Contest Worked
The key to this type of contest is the spontaneity and time limit. By surprising the entire team with a very desirable reward that must be achieved within a narrow time frame, Jackson created urgency, which is an excellent motivator. The pressure to reach the goal was so great that it encouraged the sales reps to work together and magnificently eliminated the rationing behavior in order to drive higher numbers and build better team chemistry.
---
Our own L&D Manager, Angelo Picucci, suggests these two sales contests from his extensive sales experience from real estate, sports entertainment, and inbound sales. 

4. Sales Poker

Goal: To incentivize individuals to hit small goals daily during a five-day workweek.
Why this works: If/when they achieve that predetermined goal, they select a card out of a 52-card deck.  There are bonus card selections available throughout the week that serve as "wild" cards to make the best five-card hand possible, based on mutually agreed upon rules.
Example: You sell multiple hardware products with different margins. You pick a number that serves as the minimum threshold for each product (printers on Monday, mouses on Tuesday, monitors on Wednesday, etc.), allowing sales reps to pick a card.  When team members ink those orders, they pick cards appropriately. The highest winning hand at the end of the week gets a prize, PTO, cash, etc.  
5. Snooze Buttons
Goal: To urge proper behavior on high-volume days so team members or teams can receive a "snooze" button for a late start on low-volume days.
Why this works: This is a solid incentive that doesn't cost the company any dollars up-front, outside of the opportunity cost for employees to receive off time that doesn't impact their PTO balance. Use this type of incentive strategically so your teams can snooze on those low volume days instead of when you need them there the most. 
Example: You sell full season hockey tickets in the off-season, and every Thursday, there's a team quota for tickets. When you hit that ticket/revenue figure, you can exit for the day and arrive the next day at 10:00 a.m. instead of 8:00 a.m..
Picucci also offers this advice for setting expectations with your team prior to the sales contest:
"Expectations need to be set up-front for any sales related contest. I use SMART goal criteria when I set goals. I brought everyone into conversations when formulating the goals and the incentive plan (for buy-in), and had everyone sign-off on the program so I knew they fully understood the ask."
6. Pair Selling
Match high and low performers and stress sharing ideas among teammates. The pair with the highest sales/contacts/wins at the end of the time period wins.
Why this works: Pairing team members toward a common goal helps introduce one-on-one coaching and mentorship. Individuals can share what works for them, and overall performance for the team goes up.
7. Random Daily Prize
Build a store of prizes of different value, then every day's sales or goal leader gets to choose a prize. Some teams use envelopes to choose from a board or balloons with the prize inside for the winner to pop at the end of the day.
Why this works: Random incentives mean high engagement. Most folks will get smaller prizes, but the thrill of the choice (and what is left undiscovered) drives daily goals. Reset the counter each day. Because each day has a prize, keep most of the prizes small or free. Advertise the bigger prizes: "The Friday off is still up for grabs!" or "That $50 gift card is still out there!"
8. Raffle
This is good for longer-term sales periods. Individuals get tickets in exchange for desired behaviors or outcomes, with a drawing at the end of the period. Mix it up between one big prize and several smaller prizes.
Why this works: Drive sales goals for a longer selling period with the payoff of a bigger chance to win at the end. You can also build engagement by varying the size of the goal, per ticket. 
9. Bracket
Use a sports-style bracket to pit reps against each other for daily or weekly goals. The winner moves on to the next round. Consider adding an honorable mention prize for those who don't make it all the way but continue to perform well throughout the bracket.
Why this Works: You can drive higher individual performance and use competition to increase sales. Because you reduce the competing pool by half each round, consider building a losers bracket to keep the contest going longer.  
10. Service Award
Track individual metrics from your customer feedback surveys for a specific period of time; the team member with the best ratings wins. Use percentage of positive reviews, best individual review, or best review improvement as metrics.
Why this works: Drive customer service goals and gain insight into the behaviors that impact customer satisfaction across your teams. Use what you learn to build better service goals and implement new best practices that work for your customers. 
11. Creative Pitching
Have team members share their favorite creative pitches anonymously, then have the team vote on the best one. This tactic can also be used for cold emails and cold calling cadences.
Why this works: While this is a short-term contest, it gets team members to share ideas and communicate with one another about what works. This goes a long way toward building good communication habits and creative thinking with a competitive edge. The best part? You can repeat it over and over. 
* * *
Many of these sales contests used mechanics and psychological triggers other than pure competition. If you want to keep your contests fresh and effective, look past basic competition and add some other dimensions. If you are looking for sales competition software platforms, look no further, check out our Product Selection Tool for the right sales competition platform. The results could yield more than better numbers; they could lead to better collaboration and a more engaged team.