Managing Human Resources operations involves a ton of moving parts, and having performance management software you can rely on is critical. Engaged and productive employees drive business results, and performance management software makes it easier for companies to track employee expectations, evaluate performance, and review compensation.
While Lattice is one of the leading performance management solutions, it may not be the best fit to support your HR strategy. Here are some strong alternatives that may be better for your company's needs.
What is Lattice performance management?
Lattice is a popular performance management solution used to track employee productivity, engagement, and development. This software simplifies managing regular performance reviews, giving employee feedback, and measuring how employees' work aligns with their goals. Lattice seamlessly integrates with popular HRIS platforms to maintain consistent employee data across tools and reduce manual work for HR teams, too.
While HR leaders can use Lattice to inform compensation and promotion decisions, employees can also use Lattice to provide praise and feedback for their colleagues. Managers leverage Lattice to record their teams' productivity, goal progression, and performance details from 1×1 conversations.
Also read: Bonus Time: Using Performance Metrics for Payouts
By engaging employees, managers, and HR leaders, Lattice offers a comprehensive way to track and reward employee performance all year long, not just during yearly performance reviews. However, not all businesses need all the features that Lattice includes in their service.
Lattice offers four monthly pricing plans charged per employee: Grow, Performance, Performance and Engagement, and customized enterprise plans. With a minimum commitment of $4,000 a year, many small and medium-sized businesses may find that Lattice isn't the best financial fit for their needs. Plus, many of the valuable insights and capabilities are only available with the more expensive plans.
Top 5 Lattice alternatives
While Lattice is a powerful performance management tool, its minimum commitment and the wide array of features may not suit your business needs. Here are some top alternatives that provide excellent performance management capabilities.
BambooHR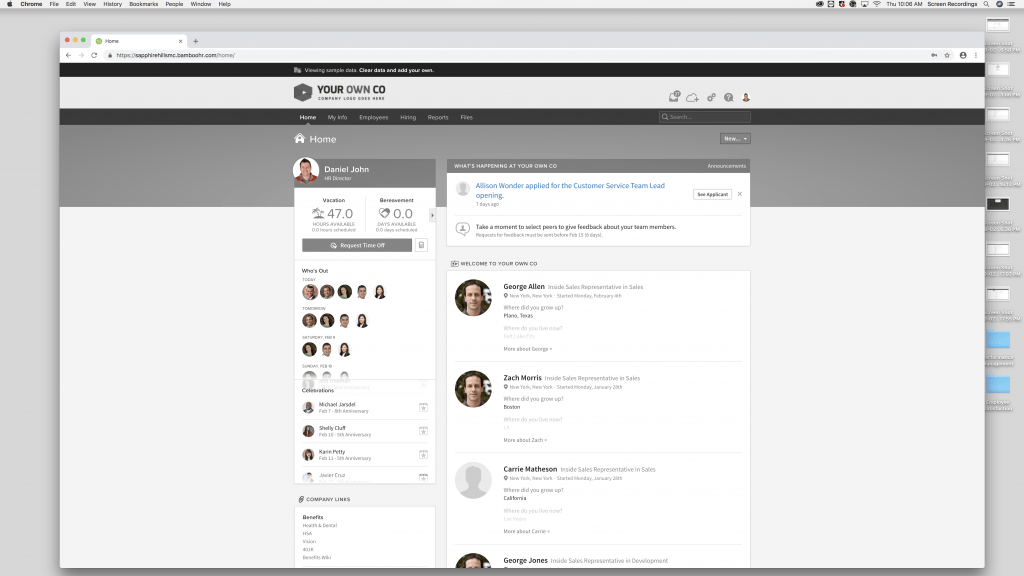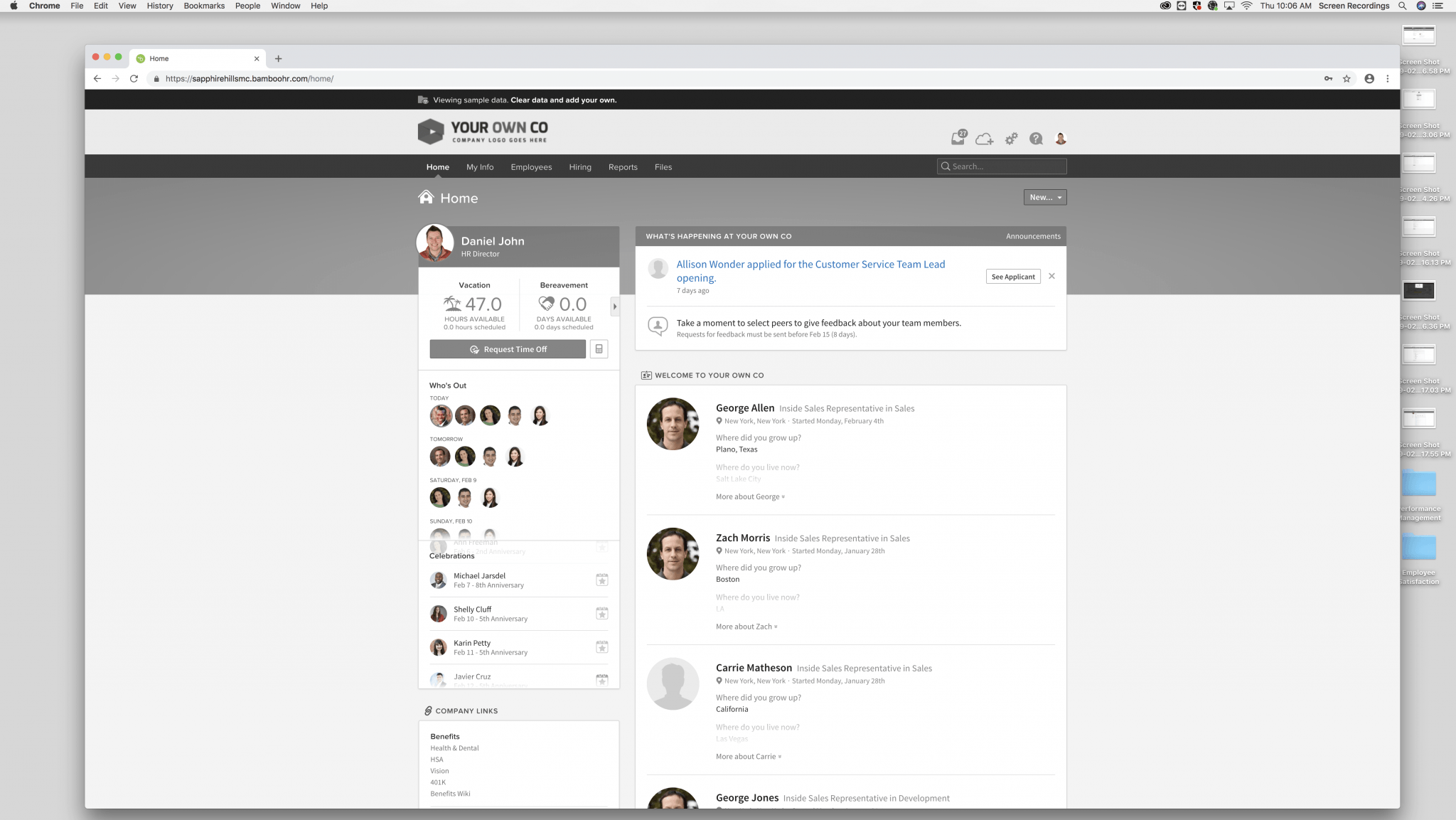 As an all-in-one human resource information system (HRIS), BambooHR is a common customer favorite for HR professionals. The BambooHR performance appraisal system is an a la carte add-on to your BambooHR plan, making it accessible for businesses of any size.
While many organizations claim to put company culture first, BambooHR's performance appraisal tool helps make that priority a reality. By automating regular assessment reminders and empowering HR teams to send regular Net Reporter Score (NPS) surveys, BambooHR streamlines the process of acquiring employee feedback and gauge satisfaction.
Peer assessment, self-assessment, and managerial assessment capabilities provide well-rounded feedback to evaluate employee performance against goals. Plus, detailed analytics and robust reporting capabilities make it easy for business leaders and managers to leverage data for strategic decision making.
Since BambooHR is a comprehensive HRIS system, there's no need to transfer data across systems. This makes BambooHR a great resource looking for a single HR solution.
Also read: BambooHR Pricing, Features, and Customer Dedication
SyncHR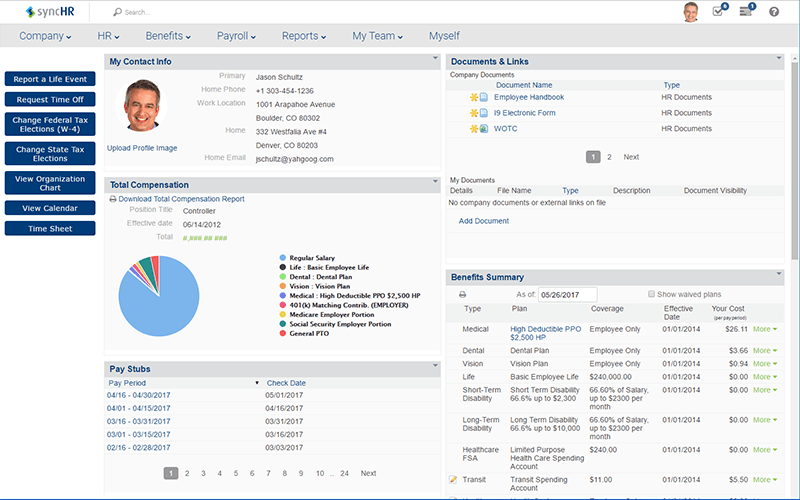 Employee performance doesn't exist in a vacuum; a major reason HR leaders use performance management tools is to track how an employee or team's work contributed to overarching business goals. SyncHR has the visibility your HR team needs to connect performance with business outcomes.
By tracking clearly defined objectives and key results (OKRs) for employees alongside team and company-wide goals, it becomes easier to see opportunities for growth and reward high-performers. SyncHR's employee performance capabilities focus heavily on development, offering HR unique insight into skill gaps on teams and which employees could benefit from learning.
Automation and streamlined 360-degree performance reviews simplify the process of gaining regular employee and team feedback. Plus, since SyncHR makes it easy to move employees around the organization and edit an org chart, it's perfect for IT firms and startups looking to develop and evaluate dedicated project teams.
SyncHR is a full-scale human capital management (HCM) system, which is often considered more robust than an HRIS. It also integrates with many popular HR tools, making it a powerful Lattice alternative.
Culture Amp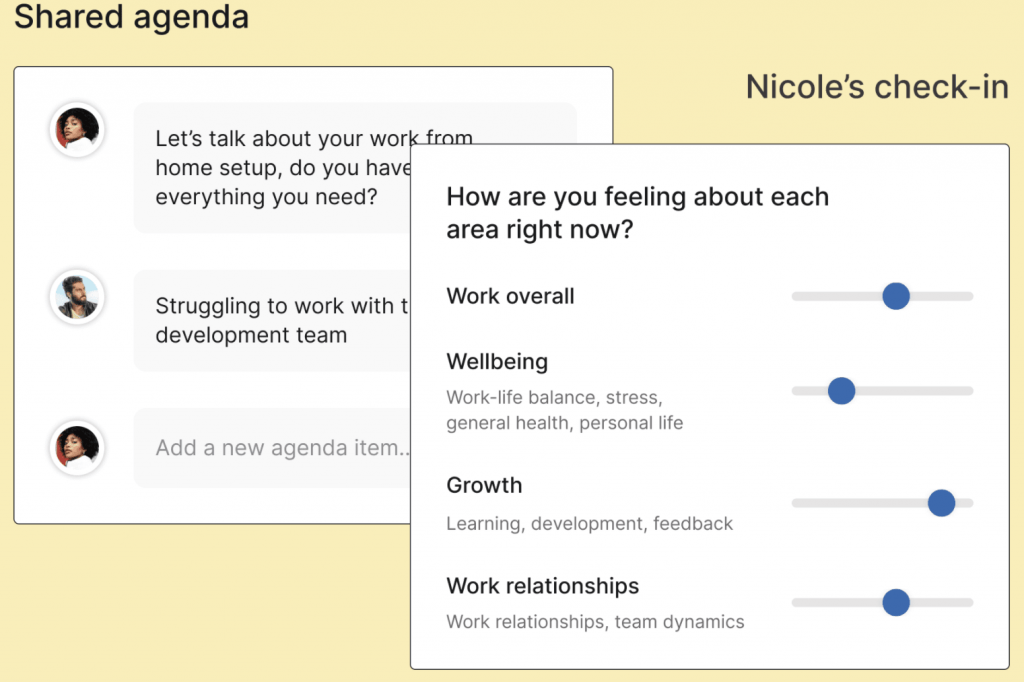 Scientific research is at the core of everything that Culture Amp does. Culture Amp focuses specifically on offering exceptional performance management and employee engagement solutions. After being rated one of the Most Innovative Companies by Fast Company in 2021, this newcomer is quickly becoming a powerful alternative to traditional HRIS and HCM solutions.
Culture Amp makes it easy to maintain fairness and equitability in performance reviews across your organization. Their unique Calibrations tool makes it easy to see how employee productivity and performance compares across teams and the entire enterprise. Plus, regular check-in surveys connected with employee 1x1s help your HR team assess employee sentiment and maintain a powerful culture of openness.
Creating a culture of continuous improvement and multi-source feedback empowers everyone within the organization to meet and exceed their OKRs. Plus, since Culture Amp designs and regularly updates their solution based on the latest people science, your company can effortlessly stay up to date on performance management best practices.
Plans are available for companies with as few as 25 employees, making it a great solution for growing organizations. Plus, you can choose to only use performance management features or add employee engagement capabilities, too.
IntelliHR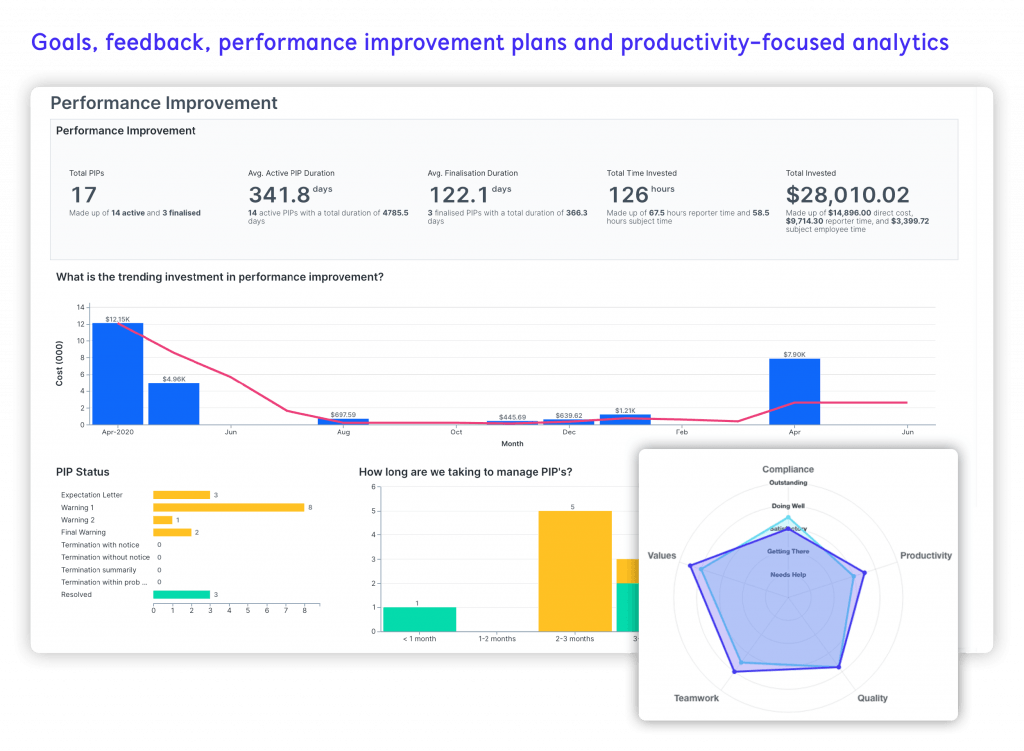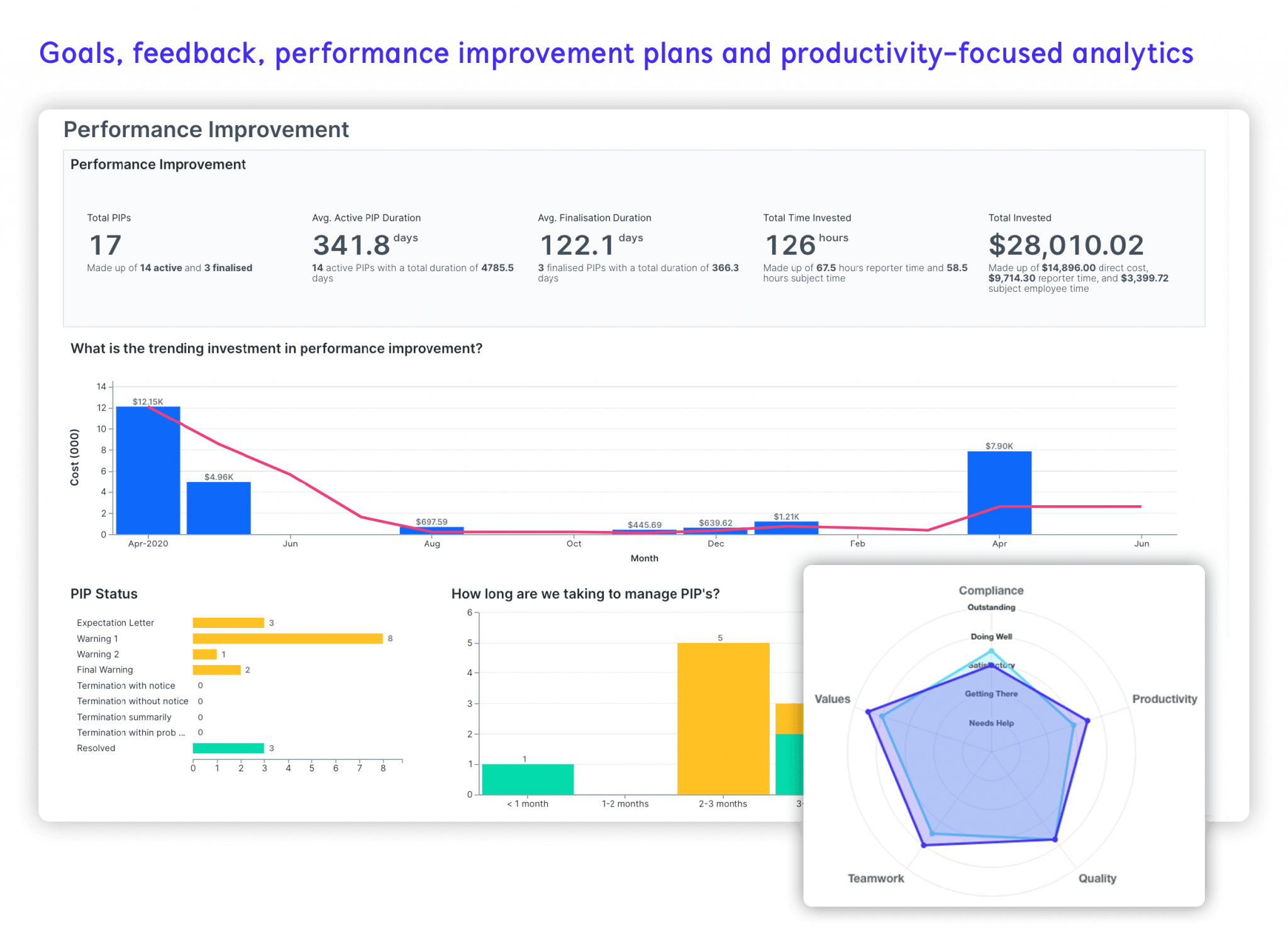 Actionable performance insights are the name of the game with IntelliHR. Regular performance reviews offer tons of data that can help leaders make critical strategic decisions across the enterprise, and IntelliHR makes it easy to report and leverage that information to drive productivity and high performance.
Many companies don't need all the bells and whistles that come with popular performance appraisal software. IntelliHR focuses on making the performance review process as quick and easy as possible. Simple evaluation forms and a streamlined dashboard set IntelliHR apart.
Automated check-ins help your managers consistently collect feedback from their employees. Then, the platform helps managers interpret that data against cascadable goals and foster more effective 1×1 meetings from a coaching perspective, placing development at the forefront. Plus, one-click performance summaries grant immediate insight into employee and team performance, so HR teams and managers can get a bird's eye view of how employees are succeeding and where they can improve.
IntelliHR is an extremely affordable option, making it a powerful substitute for Lattice for companies that aren't looking for an overly complex option. It's a great option to strengthen and integrate with your existing HRIS system, providing better analytics and easy-to-use performance management capabilities. However, it's important to note that performance management tools aren't available for the base plan.
Also read: Improving Company Culture During Periods of High Turnover
PeopleFluent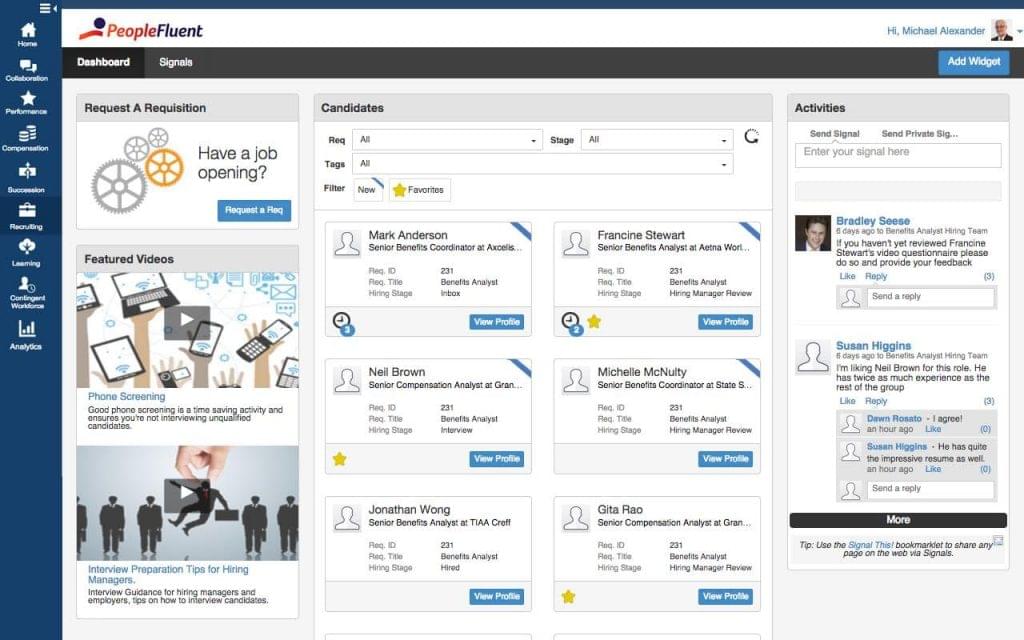 PeopleFluent's recently expanded performance management capabilities have made this tool a top Lattice alternative. This scalable option is a great choice for larger enterprises, offering tons of automated workflows to manage tons of employees across multiple business units.
Where PeopleFluent thrives is with employee and team development. With robust analytics and streamlined feedback processes, this software specializes in creating powerful talent profiles for each role and career paths for each employee, so the person with the right skills is always prepared to take on a particular position. This system makes it easy for companies to keep employees improving and moving forward in alignment with personal and company goals.
White-labelled evaluations fit seamlessly into tools you already use, so employees don't need to adapt to a new system. This makes it easier than ever to track performance across the enterprise and gain honest, real-time feedback leaders can use to make better business decisions.
Since PeopleFluent covers succession, recruitment, compensation, and org charting, this tool offers a full-scale view into the employee lifecycle. By having all these tools in one place, it makes it easy to connect performance with pay, promotions, and lateral moves across business units, making it a powerful choice for enterprise companies.
Choosing the right alternative to Lattice performance management
The right people management platform can make or break your company's culture. Generating regular employee performance feedback is essential to help your teams grow and excel. While Lattice is a powerful platform with tools that empower performance management, that doesn't mean it's the right tool for every enterprise.
Finding the right performance management solution starts with looking at your company's specific needs. What about your current solution doesn't work? What features would simplify performance reviews and reporting for your organization? Consult with employees, managers, your HR team, and your business leaders to see what features would make a difference for everyone.
These five Lattice competitors are a great place to start when evaluating what your team needs. But, they're far from the only alternatives available. TechnologyAdvice can help you narrow down the best options based on your unique HR and business needs.
Give us a call and our expert team will help you find the right performance management solution today!
Top Human Resources Software Recommendations